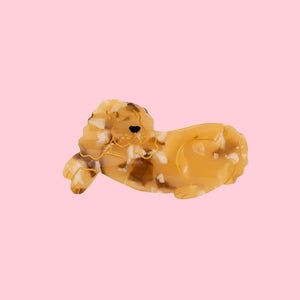 Coucou Suzette
Coucou Suzette - Cockerspaniel Hair Claw
Regular price
119,00
0,00
Coucou Suzette - Cockerspaniel Hair Claw
Coucou Suzette - Cockerspaniel Hair Claw. Amazing hair claw made in France. A hair claw that will make your messy buns ever more extra. With its curly hair, big ears and crossed legs, the cockerspaniel looks like royalty!
An exceptional hair claw for exceptional people!
Size: 8 x 4,2 cm
Material: Recycled & Biodegradable Cellulose Acetate (Eco-Friendly)
---
---
OTHER LOVELY GOODIES!