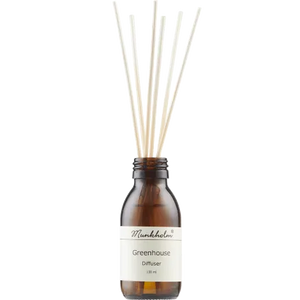 Tina Munkholm
Munkholm - Diffuser Greenhouse
Regular price
159,00
0,00
Munkholm - Diffuser Greenhouse
This diffuser brings a beautiful and unique scent into your home or office.  
To get the most out of the fragrance, start by putting 2 sticks into the bottle. After a day you can carefully turn the sticks upside down. If you want a stronger smell you can increase the number of sticks, but only one at a time. Remember to leave the room for a awhile, so you can smell how powerfull it is when you return. Turn the sticks once a week. 
---
---
OTHER LOVELY GOODIES!