Hello & Welcome
2003-2023: 20 YEARS OF LOVE ♥
WE REALLY DO LOVE DESIGN! And we assume you do too! We handpick our selection at AREASTORE.DK with great care & love. Our collection is eclectic - put together with great respect and passion for design, materials and functionality- and often with a good portion of play & humor!
AREASTORE is based in Copenhagen and founded in 2003. We also have a physical SHOP in Copenhagen, where you are welcome to pop by and get a unique shopping experience! We support independent boutiques ourselves, and hope you do too.
ENJOY!
VERTIGO LAMP
VERTIGO is an enveloping lamp that creates a space of intimacy. Being extremely light, this lamp responds to the slightest draught. When lit, it turns softly, projecting a graphic shadow pattern on the surrounding walls. A true new classic!


SHOP NOW!
BUBBLE LAMP CAMPAIGN
10% off selected George Nelson Bubble Lamps. 
George Nelson Bubble lamps - a mid-century classic, the Bubble lamps were designed by George Nelson in 1947, and were produced by Howard Miller from early 1950s until 1979
Shop now!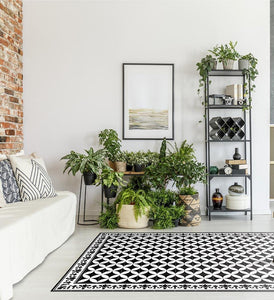 BEIJA FLOR VINYL RUGS
After many years the Beija Floor rugs are back in Areastore. And we are so exited. 
This products is just fabulous and it is easy to see why it was an Areastore staple for so many years. With many interesting shapes and colours they can fit any room in the house. 
Come by the shop and explore the many different rugs we have.
Shop Now